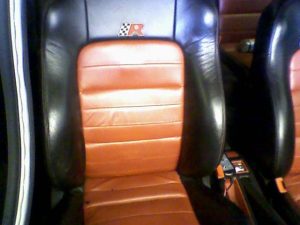 Vinyl wrapping is a popular product that gives enhanced appearance to virtually any vehicle. Whether, it be a carbon roof, wing mirrors or even bonnet you will be sure to stand out from the crowd.
We are now offering vinyl wrapping on interior trim of cars, vans etc.  This can be to provide a sleek gloss black finish or perhaps more detailing with Carbon Fibre or Colour.  The choices are endless and the colour range is huge.
We can wrap you trims using any wrapping texture of your choice – carbon fibre, faux leather, brushed metal – in any colour of your choice.
Prices vary depending on what it is you desire so if you want to add something a little different then give us a call or email us some pictures of the parts you would like wrapped and we will get back to you with a quote.
For more examples of our work, please take a look at our portfolio.